Long Business Description:
Bamboo Groove's founder, Jamie Powell, is an eco-artist with a background in environmental work including habitat restoration. We also offer bamboo grove harvest and maintenance for a low cost in the Martin and Palm Beach county area of southeast Florida.
Our Patent-pending Groove Tubes took third place in the fine craft division at the Delray Affair in 2008.
Address:
16270 Ols US 41 South
Fort Myers, FL 33912
Long Business Description:
Specializing in Vintage Motorcycles, Fabrication, Custom parts, and dabbling Hotrods, custom paint, punk rock, custom furniture, and art.
Choppers, Custom Handmade Parts, Castings, Apparel, Cafe Racers, Hot Rods, Art, and Metal Works
Address:
Coolum Beach, Australia
4573
Short Business Description:
Vintage Cane And Bamboo, Deco Era, Midcentury & Retro Period Restorations / Revamps With A Rad Twist.
Long Business Description:
With a mad passion for sustainability and revamping old to new, my fun filled business venture, Friki Tiki Funk was born! Sourcing oldskool, bygone, solid pieces of discarded furniture and bringing back to life, with a radical twist. I am passionate about everything vintage - including Deco Era, Midcentury and Retro Period restorations. Tiki, Rockabilly and Kustom Kulture play an instrumental role in my life, and reflect in my style of work. I am based at Coolum Beach, Sunny Coast, Australia. At first, my designs solely celebrated coastal, island style living. Bamboo, cane and rattan restorations, reflective of my slice of paradise surroundings - but now I'll create anything that sings out to me. I have a particular love for leopard, dia des las muertos and tropical, tiki themed florals. Midcentury cabinetry is a particular love of mine and the restoration process is therapeutic to my soul. I love meeting clients and they're always excited to collect their forever home pieces. My customer base often share a similar love for our scene and I've made amazing connections and found some fantastic friends through the business. I'm a serious vintage collector and some have said that my house resembles a museum. I love fifties kitchenalia, Japanese Kitsch, telephones, ceramics, glass, you name it. My website also features a limited release of oldschool homewares. I've had my work published on a few occasions, for which I'm proud... My site offers a fab range of payment options, including Credit Card and take home now, pay later, Afterpay. My closed FB group offers first choice on any release and I encourage you to join. Look for the thre green palms.
Mahalo for stopping by 🌺
Long Business Description:
Rockabilly and Vintage Inspired Men's and Women's Clothing and Accessories, Automotive Accessories and Housewares.
We are a small, family-run business from St Pete/Tampa, FL.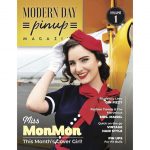 Address:
2101 14th Avenue, Vero Beach, FL 32960
32960
Short Business Description:
The International Magazine Every Pin Up will be reading!
Long Business Description:
The Pin Up Magazine EVERY Pin Up will be reading! A Pin Up Lifestyle Magazine catering to the Modern Day Pin Up that struggles with work and play, needs to be creating fast pin up hair-dos, loves to travel, yo-yos with their weight and LOVES vintage style and fashion. A quarterly released magazine that will have you laughing and crying, oohing and ahhhhing with all of our fabulous Pin Ups and articles.
Submission Guidlines can be found on our webiste.
Accepting Advertising Inquires.
Long Business Description:
Currently performing at better public and private venues all over Southwest Florida... The BAND is Moony Mann playing the electric guitar and singing popular songs from the modern music era with Miro Tubic on Bass and Mike Barbone on Drums rounding out the rhythm section and Evan Barr on Saxophone. We are a lite dinner background/atmostphere music to full throttle dance band with hits like...
SONG LIST
OLDIES 50's & 60's
At The Hop - G
Blue Suede Shoes - A
Blueberry Hill - C
Can't Help Falling - C
Don't Be Cruel - D
Don't Get Around Much - C
Dream - E
Great Balls of Fire - C
Hi-Heel Sneakers - C
I Hear You Knockin - A
In The Still Of The Night - E
It's Only Make Believe - B
Jailhouse Rock - D
Johnny B. Goode - "Bd
Jump, Jive and Wail - C
La Bamba - C
Lucille - Bd
Maybellene - A
Mean Woman Blues - A
Money (Best things in life are free) - E
My Baby Left Me - E
My Girl - C
Never Can Tell - C
Oh, Pretty Woman - A
Only You - A
Reelin and Rockin - G
Rock Around The Clock - A
Rock This Town - D
Roll Over Beethoven - C
Route 66 - A
Runaround Sue - C
Runaway  - Am
Sea Cruise - C
Sea of Love - E
Shake, Rattle and Roll - A
Since I Don't Have You - F
Sleepwalk - C
Somewhere over the Rainbow - C
Stand By Me - A
Stray Cat Strut
Tequila - E
That's Alright (mama) - A
The Twist  - E
Twist and Shout - C
Twistin The Night Away - A
Unchained Melody - A
Under The Boardwalk - G
What a Wonderful World (Louie Armstrong style)- F
What a wonderful World -(Sam Cooke style) - G
The Wanderer - D
Whole Lotta Shakin Goin On - B
Whooly Bully - G
You've Got What It Takes - A
… ...and a few more
SONG LIST Cont.
Misc.
Aint No Sunshine - Am7
American Pie - G
Bad Bad Leroy Brown - G
Bad Moon Rising - D
Betty Lou's Gettin Out Tonight - A
Born to Be Wild - Em
Breezin' (George Benson) - Dmaj7
Brown Eyed Girl - G
Cheeseburger in Paradise - G
Drift Away - D
Everybody's Talking at Me - D
Evil Ways - Gm
Guilty (Bonnie Raitt) - E
Have You Ever Seen The Rain - C
Honky Tonk Woman - G
House of the Rising Sun - Am
I can see Clearly Now - D
I Still Havent Found What I'm Looking For - A
Imagine - C
Into The Mystic - Db
In The Mood
I Will Survive - Am
Just the way you are (Bruno Mars) Dm
Knocking on Heavens Door - G
Leopard Skin Pill Box Hat (B.Dylan) - A
Margaritaville - D
Me and Booby McGee - G
Memphis Tennessee - D
Moondance - Am7
Mustang Sally - C
Never Been to Spain - E
Night Train - G
Oh, Darlin ( Beatles) - E
Oh, Susie Q - (CCR) - E
Proud Mary (CCR) - D
Redemption Song (Bob Marley) - G
Sitting on The Dock of The Bay - G
Some Kind of Wonderful - D
Strange Brew (Cream) - A
Stay (Jackson Brown) - G
Stray Cat Strut
Squeeze Box (The Who) - G
Sunshine (Jonathan Edwards) - A
Sweet Caroline - C
Take Five
Takin Care of Business (BTO) - C7
Tequilla Sunrise - G
Theme from Peter Gunn - E
Theme from James Bond - Em
Thousand Years
Valerie (Amy Winehouse style) - D
Watermellon Man - F
Wonderful Tonight - G
You Cant Always Get What You Want - C
… ...and a few more.
BLUES
Big Legs - C
Born Under A Bad Sign - Bm
Cant Lose What You Never Had - C
Close to You - G
Everyday I Have The Blues - C
Further On Up The Road - G
Hey Bartender - E
The House is Rockin - B
Help The Poor - Dm
How Blue Can You Get - D
I Got My Mojo Workin - E
I'm Tore Down - A
Kansas City - G
Key to the Highway - A
Rock Me Baby - C
Rollin and Tumblin - E
Stormy Monday - G
Sweet Home Chicago - E
The Thrill is Gone - Bm
Three Hundred Pounds of Joy - G
… ...and a few dozen more
Country/ Folk/ Southern Rock
Folsom Prison Blues - E
King of the Road - C
Hey, Good Looking - G
I'm Busted - D
It's Five O'clock Somewhere - D
No More Tears - G
Move It On Over - G
Gimme Three Steps - D
Sweet Home Alabama - D
Solid Simple Thing (Tab Benoit)
...and a few more
Address:
852 5th Ave South
Naples, FL 34102
34102
Short Business Description:
Retro roots Rock n Roll band
Long Business Description:
SWFL busiest band. 400+ shows a year at better indoor and outdoor venues in the Naples, FL area.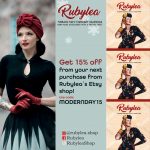 Short Business Description:
Milliner and seamstress Eini Immonen

Long Business Description:
Studio & shop: ❌ OPEN BY APPOINTMENT ❌
Commissions: rubylea.shop@gmail.com
Check the collection from Etsy ⬇️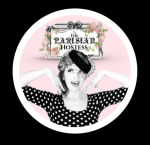 Address:
2101 14th Avenue, Vero Beach, FL 32960
32960
Long Business Description:
The Parisian Hostess offers easy to use products made with 100% pure Therapeutic Grade Essential Oils for your Home and Body. Every product is hand made in the United States by The Parisian Hostess Family with the goal of helping people take control of their own health and well being without the use of prescription medications and chemical infused products. Our product line strives to use ingredients that have all-natural or organic bases with essential oil sourcing coming from the best locations around the globe.
Shop online for Vintage Clothing, lingerie, take one of our fabulous Classes & photo shoots including the Bombshell Academy Bootcamp-learn how to be a Pin Up with hair, makeup, posing taught, Themed Pin Photo Shoots and more!
Address:
2101 14th Ave Vero Beach, Fl 32960
32962
Short Business Description:
Vintage hairstyling and pin-up makeup applications for special occasions and photo shoots. Classes and private events also available.
Long Business Description:
Specializing in vintage inspired hairstyles and makeup applications from 1920-1950's. Hands-on hair styling classes and events.